4 Benefits of Power Washing your Spring Lake, NJ Home
Your house is an investment, especially on property right near the Jersey shore in Spring Lake, New Jersey. And just like any financial investment, it needs to be monitored and maintained for your own sake and for the sake of future selling purposes. Homeowners take a lot of pride in making the interiors of their home welcoming and decorative, but it's important to maintain the exterior of your home as well. Make your house a point of jealousy to all neighbors on the block! And the key to exterior maintenance is power washing!
You may be under the impression your Spring Lake home looks beautiful. You cut the grass, you plant flowers, what else is there really to do to the exterior? Chances are you've seen the outside of your house so often you know longer even notice the grime and buildup that has accumulated on your siding and hardscaping. What are all the benefits of power washing your home in Spring Lake, NJ?
1. Protective Measure
You constantly have guests over in the summer and fall months for backyard barbeques and late night fires. This means there's lots of foot traffic on your back deck or patio. Keep your family and your friends healthy and in a clean environment, and periodically power wash your backyard hardscaping. Not every household owns a power washer, so rent one or hire a professional to power wash your deck for you. Power washing can prevent the continued growth of bacteria, algae, and the spread of dirt from your deck into your home. Keeping a clean exterior translates to a cleaner interior as well.

2. Hardscaping Preservation
If tabs aren't kept on your home's driveway and backyard deck or patio, the health of your hardscaping will suffer. You've put a lot of time and money into making the outside of your home a perfect oasis, but construction isn't where the process ends. Maintenance is just as important. If decks are not periodically power washed, the wood is bound to rot and bend under the stresses of weather conditions and animal interference. Similarly, power washing the driveway of your Spring Lake home will prevent you from having to resurface your concrete because of a build-up of dirt and decay. Keep the outside of your house looking young and fresh by power washing often.
3. Improved Selling Appeal
Potential home buyers expect a lot out of a new house. They want it in mint condition, and why shouldn't they? Keeping the exterior of your Spring Lake home clean and maintained can make all the difference when trying to sell your house. You want to catch the eyes of potential buyers and be able to convince them with physical evidence that you have kept up the home to the best of your ability. So prior to putting your house on the market, make sure to power wash the front and back of your home. Hire a professional to handle hard to reach places on your home siding and on the fence around your backyard. A new exterior paint job may even be necessary, but first you should power wash the existing siding to start with a clean slate.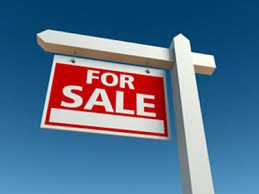 4. Heightened Home Value
Power washing your home in Spring Lake, NJ is a fairly easy and inexpensive way to raise the value of your home. Whether you're looking to sell your home in the next two years, or in ten years, it's important to keep up with periodic power washing. In fact, up to $15,000 can be added to a home value if the home exterior is power washed.
Whether it's investment or monetary purposes you're aiming for, or health and cleanliness purposes, power washing your home will keep your home a safer, more beautiful place. Contact us today for any power washing sales or service needs.